Practical information about the festival:
The doors of Desertfest Ghent open at 14h30 on Sunday.
We close the venue at 2h00.
Not to worry, you won't dehydrate or starve during your trip through the desert. There is a wide variety of drinks and food waiting for you. You can order food till 21h00.
Mind you, at Desertfest we work exclusively with drink tokens.
Tokens can be bought at the token stall.
Food can be ordered and paid for in the restaurant.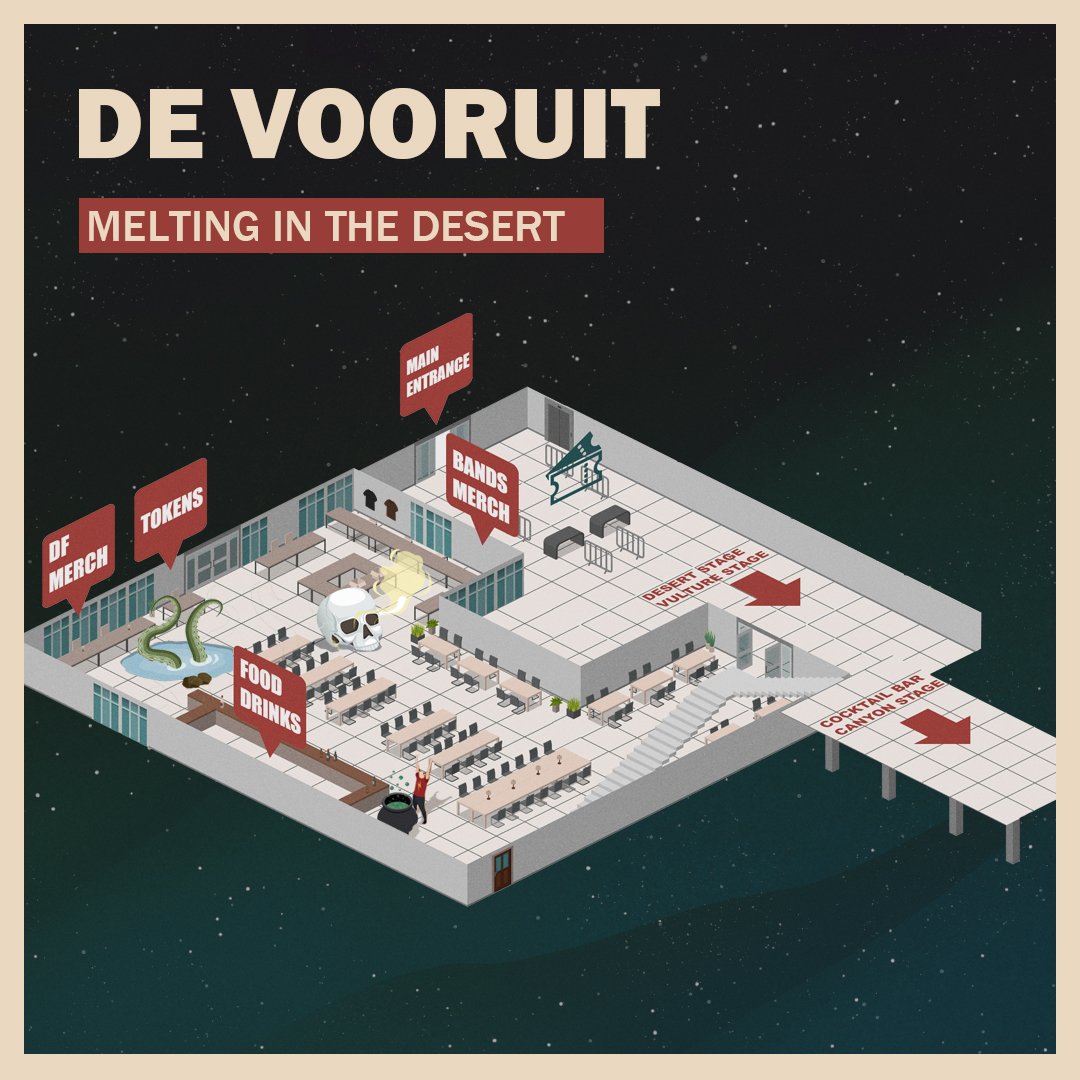 Be also aware that Desertfest Ghent is an almost cashless festival. Only at the numerous, mega-cool merchandise stands you will be able to pay cash (or by card). There is no cash point at the festival site. The nearest ATMs are located in the city center. It will take you 5 minutes to walk there.
This year you can leave the main Desert stage hall by going outside and re-entering via the main entrance, leading you quicker to the Canyon and Vulture stage. That way you don't miss a minute from your favorite band. Mind you, this circulation flow only works one way! Desert stage -> Canyon + Vulture stage (and not the other way around). So, don't get lost out there in the desert!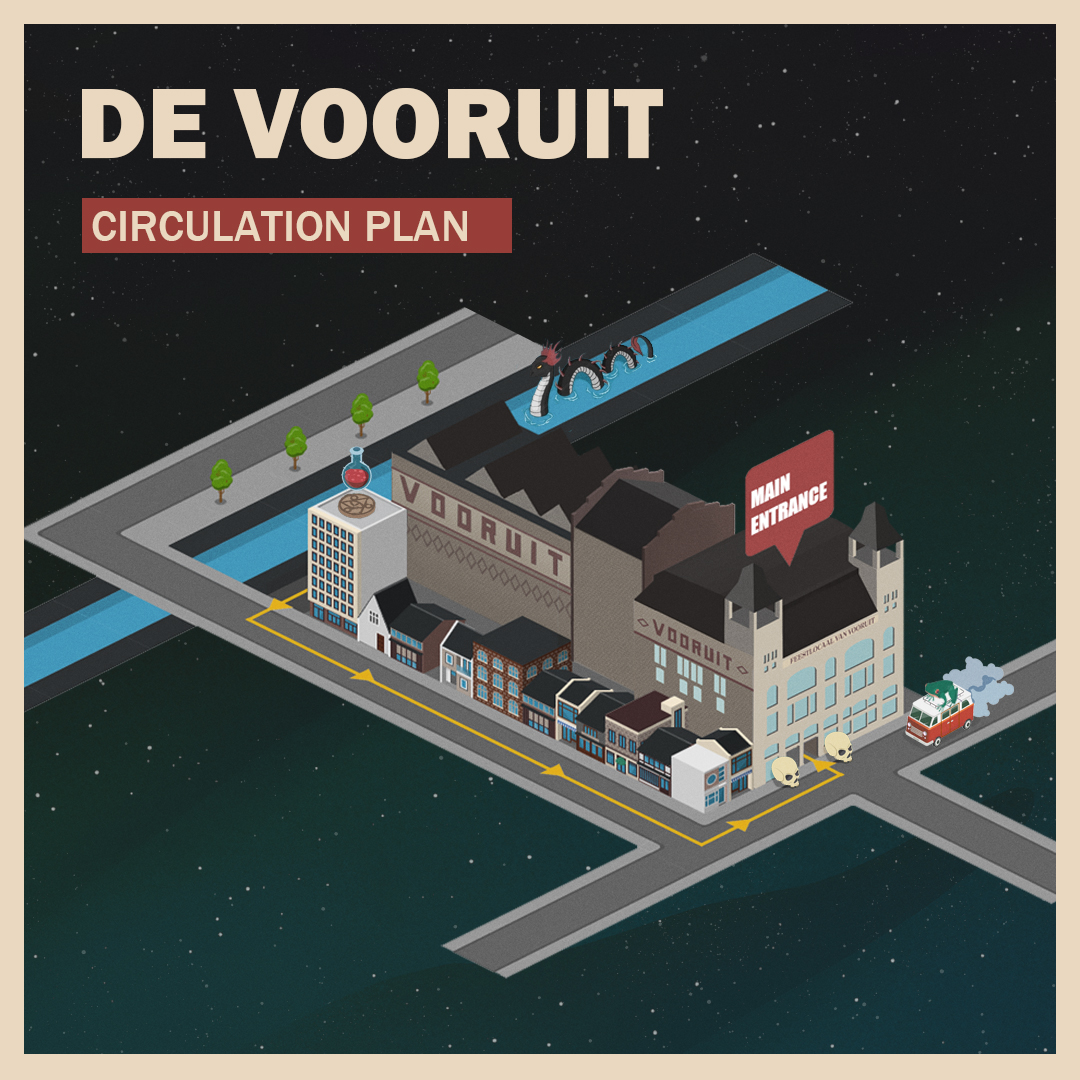 And oh yeah… there will be loads of really cool music!